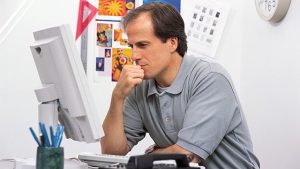 Green belts refer to employees of a certain organization that have been highly trained on the so-called six sigma advancement approach and shall lead a process enhancement team as component of their full-time job. Due to this, it makes sense for them to be acquainted with so many things.
Indeed, it is crucial to master how to incorporate business principles, engineering and statistics in order to accomplish well-grounded results. Additionally, it matters to learn the use of six sigma so to accurately evaluate the critical quality issues in your firm.
Take into consideration that six sigma approaches help maximize productivity and improve quality. Essentially, as a six sigma green belt, you have to understand that you shall be prepared to support and excel in six sigma implementation in your company.
Here are some of the valuable factors you need to know about Six Sigma Green Belt Certification Exam:
Certification requirements differ from firm to firm. The usual requirements comprise of passing an online or written exam, the completion of training and of course the completion of the so-called Green Belt project.
Some organizations require green belts to accomplish a single project annually so to maintain the requirements of certification.
Take note that certification as a green belt from one organization most likely shall not be acknowledged at another organization.
It is not really very necessary for six sigma green belt to master the use of every tool available. Be that as it may, it is essential for them to be familiar with the existence of such tools and for them to be capable of consulting black belts for some assistance.
The green belt must expect to enhance and work on the skills of their facilitation team.
Six sigma green belt certification exam shall typically lead to the collection of their project's data process and verify the measurement system.
Green belts can aid win support for six sigma through warding off the flaws that could cause stress and pressure for their colleagues as well as superiors.
Six sigma green belts must expect to schedule meetings on a regular basis with their black belt coach so to have the opportunity to go over the progress of the project and seek for some advice.
Green belts shall be capable of leading problem-solving sessions with their project team.
Green belts could make their colleagues and superiors appear good simply through using graphs to demonstrate improvement in the process in an easy-to—understand and highly noticeable visual form.